Titanium Mini Plate for Cranio-maxillofacial Surgery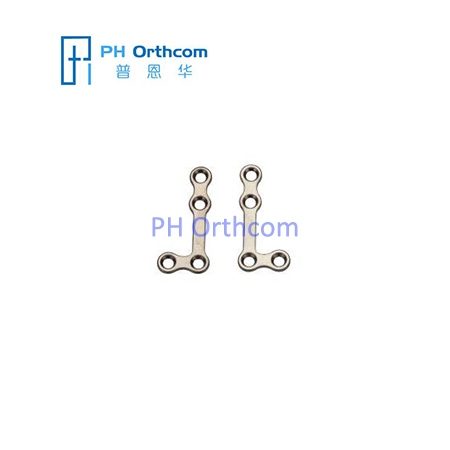 Ref. No.:HL1004.1L(left),
HL1004.1R(right)

L Plate,left/right, 4 holes with bridge
Plate thickness: 1.0mm
Used Part: Mandibular/Lower Jaw


Material: Pure Titanium
Brand: P&H/Neutral/OEM

Package: Non-Sterile,Individual package or according to your requirement;


Delivery: Normally, we will delivery the products within 3 working days once your payment received.
Matched Screws:¢2.0 Titanium Self-tapping or Self-drilling Screws (shown as below)
Most used Screws: HST2005/6/8 and HSD2005/6/8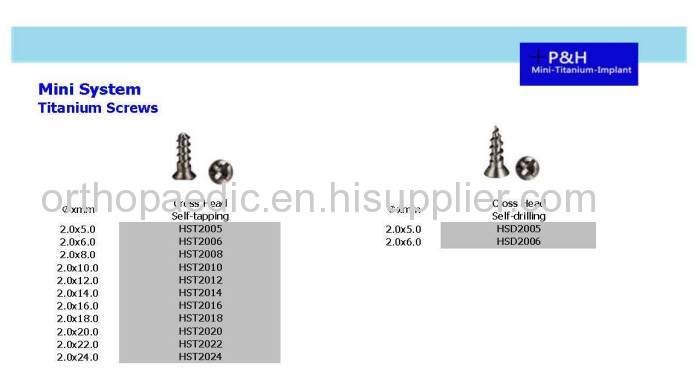 Emergency Screws
For more specifications of Titanium Mini Plates for Maxillo-Facial Surgery, please email us for the full brochure of CMF System.
Skype: China.implants

Whatsapp: +8613918007750